Main Cycleway R3
With a total length of around 600 kilometres, the Main Cycleway is one of the most beautiful and varied cycling routes in Germany. It travels through the Hattersheim districts of Okriftel and Eddersheim, which boast not only beautiful riverbank areas, but also historic properties from industrial culture. In the historic centre of Eddersheim and along the entire lakeside path, cosy restaurants invite you to linger.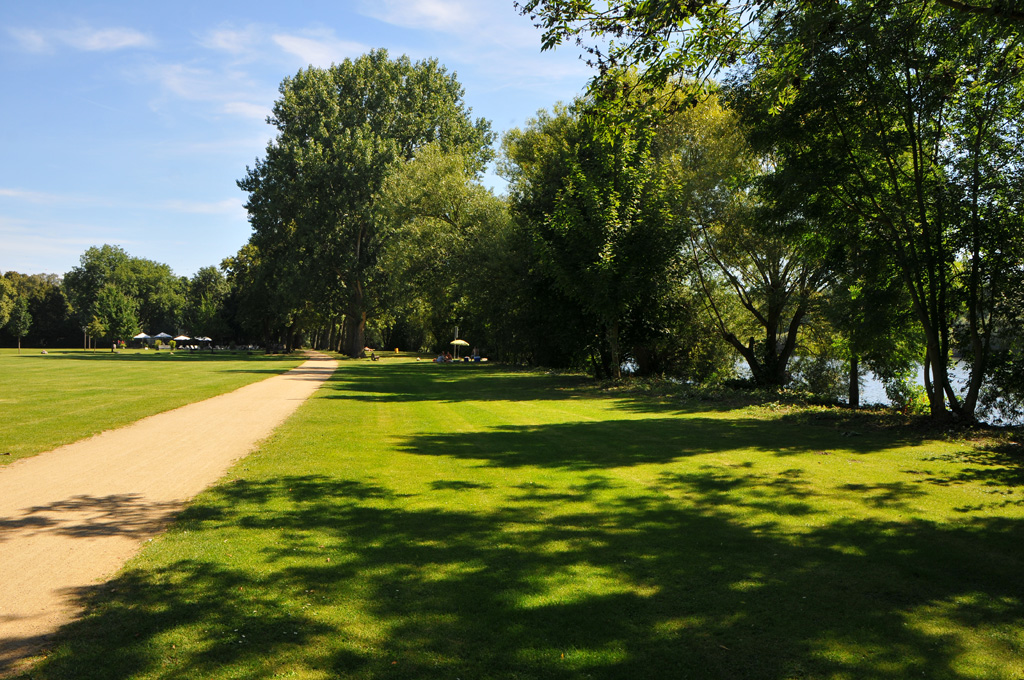 Planetenweg
The Planetenweg extends from the neighbouring district of Kriftel along the Schwarzbach. On a scale of one to one billion, the solar system is presented as part of a nature trail. There are information boards about Saturn, Uranus and Neptune. Pluto, the final stop on the Planetenweg, is located by the Main at Okriftel close to the pier.
Rhine-Main Regional Park
Hattersheim is one of the three pilot communities of the Rhine-Main Regional Park. The Regionalparkweg (regional park trail) links up Hattersheim's green spaces with those of the neighbouring cities of Frankfurt, Flörsheim and Hochheim. Together with the path design, various facilities have been newly created in Hattersheim and upgraded with planted areas, artwork, panoramic and resting areas.
Tip: At Hattersheim Town Hall you can get a free tour plan, which contains a lot of information about the route.
You can find more information on the Rhine-Main Regional Park's homepage.
The Industrial Culture Route Rhine-Main
This route leads to former industrial sites of cultural and historical importance between Miltenberg am Main and Bingen am Rhein. Hattersheim also has several stops on this route, such as the historic ensemble of the Alter Posthof and Nassauer Hof, the former PHRIX paper and cellulose factory in Okriftel, the industrial history installation of a paint stirrer at the former Hoechst AG, and the Art Nouveau waterworks.
Tip: At Hattersheim Town Hall you can obtain free information leaflets about Hattersheim's industrial culture heritage sites.
You can find more information on the Rhine-Main Industrial Culture Route's homepage.